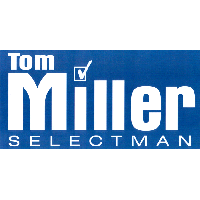 Welcome to the Internet presence of Tom Miller for Selectman. Tom promises to bring fresh ideas and vigorous debate to Bolton Town government. In his role as Selectman he will apply over twenty years of experience.
This election is about the future.
Our opponent "expects Bolton's population to double in the next twenty years, maybe even triple". He says his expertise is needed to manage this horrific growth – while still retaining our fragile rural character.
His population projection of 9,000 to 12,000 souls isn't managed growth. It's a disaster in the making. It will spell the end of the Bolton we know and love today. More farms and orchards will be turned into subdivisions. Roads will be overburdened.Wells will run dry. Septic system resources will be swamped. Construction of more schools and more schools will devastate the tax rate. Municipal workers will have to commute from their out-of town homes. Volunteer local Boards will be overwhelmed by proposals.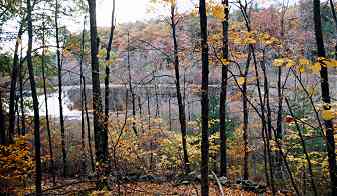 We can't afford to allow growth of this magnitude to destroy our Town's identity. Bolton needs to initiate a targeted expansion of the commercial tax base. With that, we can raise the needed revenue to fund open space acquisition and agricultural preservation restrictions to preserve Bolton prudently. Saving our environment and our local character should be our number one priority.
Bolton finally has a choice. Either acquiesce and react to reckless and feckless growth that will destroy Bolton's character. Or make tough-minded, proactive decisions now to save the unique quality of life we all enjoy. And that our children can enjoy.
We 'll deliver solutions, not slogans. Vote Tom Miller for Selectman.
• Professional Experience
• Intellectual Integrity
• Commitment to Community Issues
• Progressive Thinker
• Can-do, Proactive Approach
Telephone: 978-779-0104
Email:TomM4S@yahoo.com