Welcome to the internet presence of Mayocraft, Inc. a firm that specializes in the design, construction, and restoration of historic,
vintage and
warbird aircraft. Nathan "Nate" Mayo is a principal. Please navigate to the above links for further information.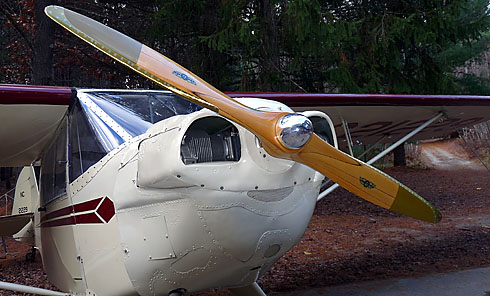 The latest offering from Maycraft Inc. is this beautiful and rare 1938 Taylorcraft-Young BC-65 DeLuxe that has undergone a complete ground up restoration by a licensed A&P. The airframe has been overhauled with all restored or new parts. It features the original correct color over Stitts cover and aluminum wheel pants. The Continental C-65-8 engine with dual impulse coupled magnetoes
and Sensenich wood prop are zero time SMOH. Empty weight is 695 pounds and gross weight is 1100 pounds. All FAA records since new are available including: bills of sales, airworthiness certificates and Form 337s.

In the cockpit reside a rare original 6 inch Stewart tach and bug-eye compass, and newly upholstered seats and interior liner.

The aircraft has been restored as closely as possible to its original configuration. It qualifies as a Light Sport Aircraft (LSA). The BC-65 DeLuxe is offered at $26,000.

Please contact Nathan Mayo via telephone at 978-779-6685 or via email at NathanMayo@gmail.com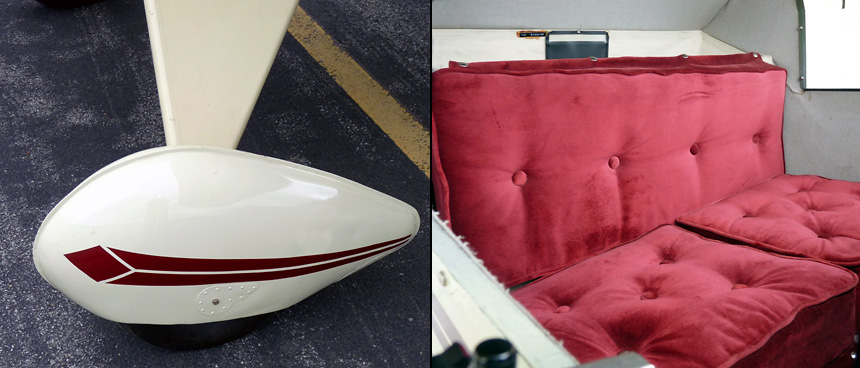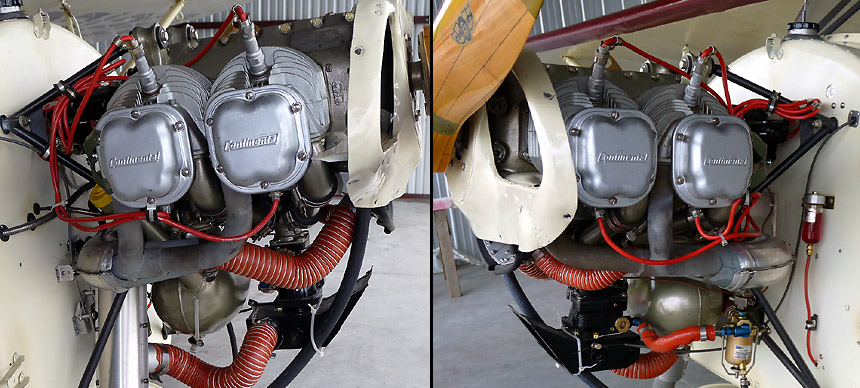 The Taylorcraft-Young BC-65 DeLuxe hand prop starts easily, due in part to newly overhauled impulse coupled magnetos.




The TaylorCraft-Young BC-65 DeLuxe is the latest in a series of military and civilian aircraft replica and restorations completed by Mayocraft. The prior project was the Mayocraft P26D warbird tribute aircraft. It was completed, resistered, testflown, and sold in 2010. Mayocraft engaged noted test pilot Dave Morss, who completed the flight regime. For more information on the project, please see the Projects page or contact the new owners.